Tagua Nut Pendant ($15.00)
Especially designed for Baba's Birth Centenary, these tagua nut pendants are truly unique. They have the image of Paramahamsa Hariharananda engraved on the back and one of his inspiring quotes engraved on the back. There are 18 uniquely natural pendants to choose from: three different images of Baba and six of his memorable quotes, Love God, Be One With God, Be Divine, Love, Love,Love, Truth is One, Kri & Ya. (24" adjustable black rope)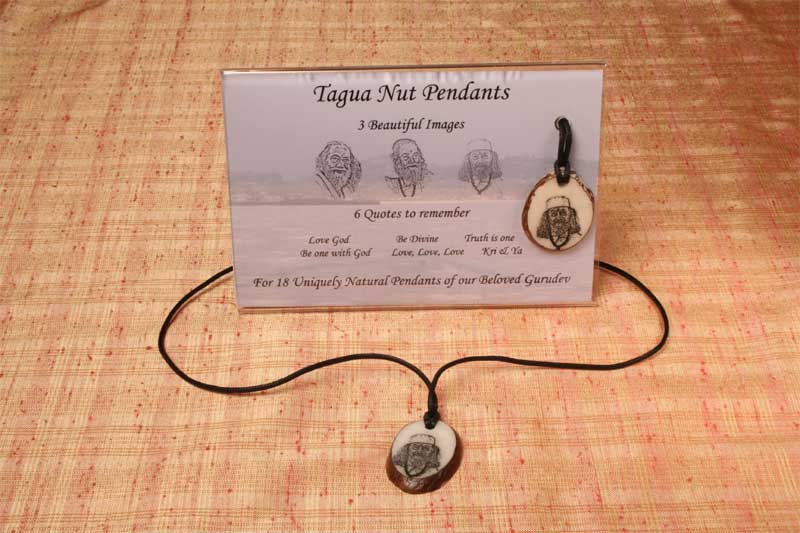 For overseas shipping, please contact us BEFORE you place your order. Additional shipping charges apply.