Kriya Yoga Travel Altar ($10.00)
Set up your altar wherever you go. This miniature altar is small enough to travel with you. The altar features the pictures of the eight Kriya Yoga masters. It neatly folds up to fit inside any suitcase, and it is also perfect for displaying on your desktop. (Fold-size: 4 ¼″ x 5 ¼″).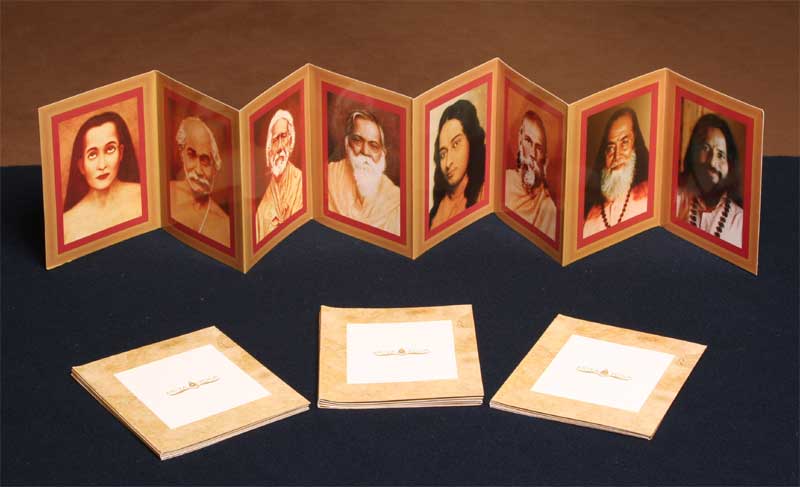 For overseas shipping, please contact us BEFORE you place your order. Additional shipping charges apply.