USA National Program Miami, FL
---
Centenary Celebration at the Mother Center
Honoring Gurudev Paramahamsa Hariharanandaji
on the Anniversary of His Mahasamadhi
Punyatithi Aradhana- December 3
The mahasamadhi day of Gurudev was observed in the morning with a special meditation. Under the direction of Baba Prajnananandaji, the traditional Guru Paduka Puja, worship to the sandals of the guru with the five nectars – milk, yogurt, honey, ghee, and molasses, was done by Brahmachari Vidyanandaji while Prajnananandaji chanted the Vedic hymn Purusha Sukta. This was followed by arati and devotional songs. The life-like statue of Gurudev, adorned with new clothes and garlands of pearls, flowers, and tulsi leaves benevolently gazed at his children.

The day was doubly auspicious as it was also the Gita Jayanti, the birthday of the holy Bhagavad Gita. Gita dhyana and the key verses of the Gita were also chanted. Arati was performed with incense sticks and camphor. Then every person present had the opportunity to bow to the sacred sandals of Gurudev while the singing continued.
In the afternoon, the memorial brick garden was inaugurated with a special ceremony to the chanting of shantimantras. Prajnananandaji led a garden tour for the disciples who were reminded of the traditional 4:00 pm garden tour of Gurudev's time, and all felt Gurudev's presence and blessings.
Disciples then assembled in the meditation hall in the evening to listen to the yogacharyas speak of their experiences with Gurudev. The talks were interspersed with disciples singing favorite songs of Gurudev with great devotion. Everyone then had the chance to bow at the feet of Gurudev and offer their special prayers and received the prasad — a photo of Gurudev and sweets.
Delicious prasad followed.
The mahasamadhi seminar was an inspiring, heart-touching celebration, bringing back many beautiful memories of Gurudev, and with everyone present feeling peace and blessings.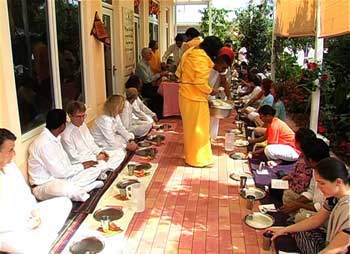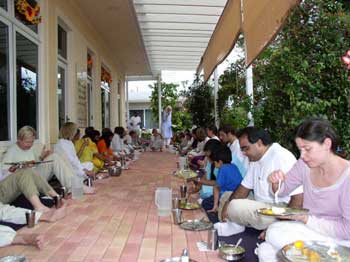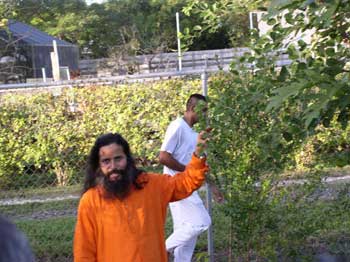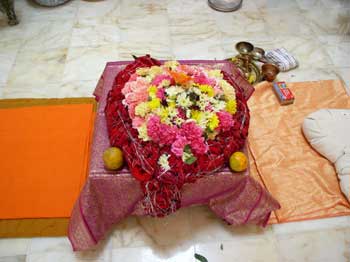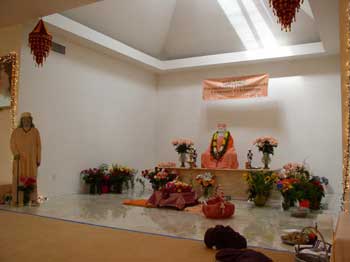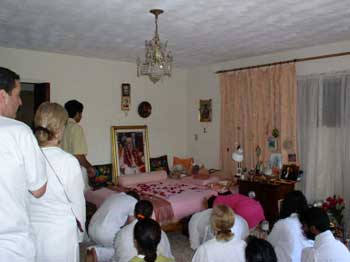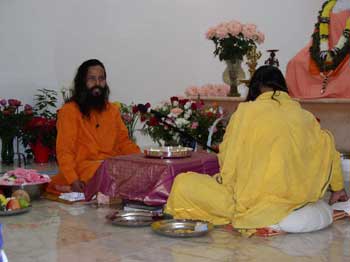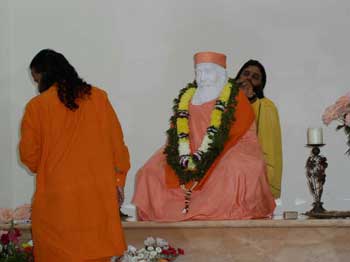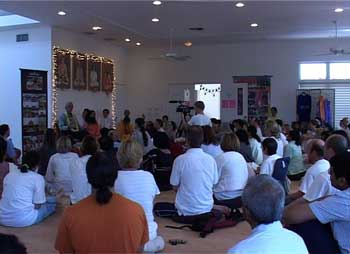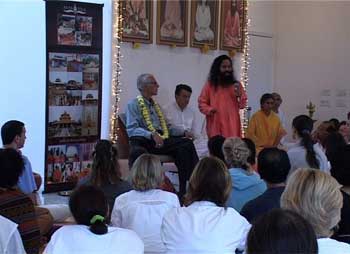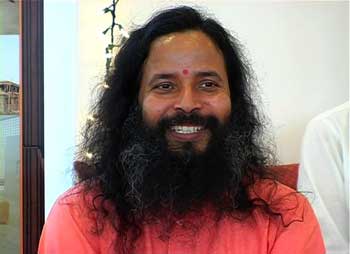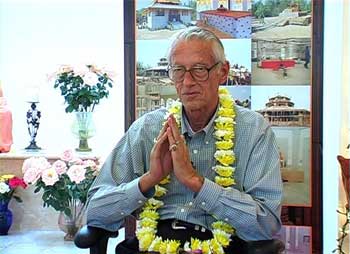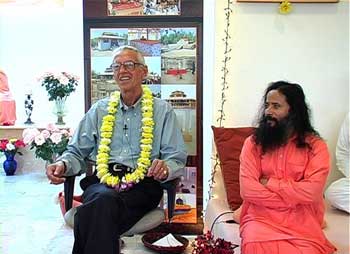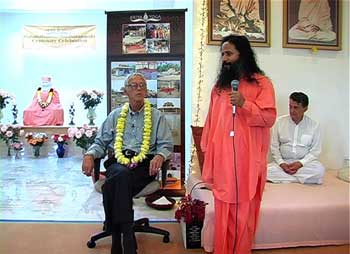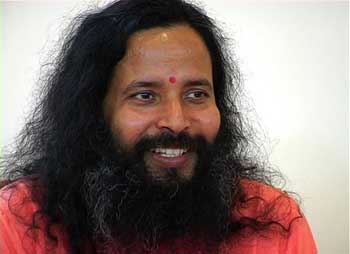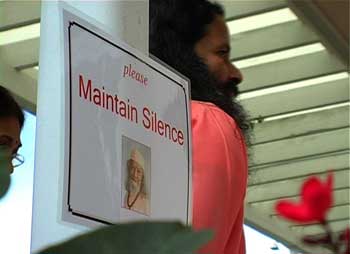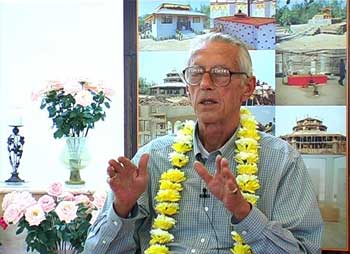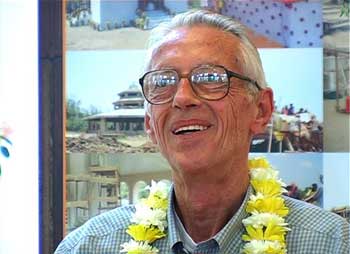 "Expressions of Love" - December 2
An evening concert in honor of Gurudev was held outside on the beautifully landscaped ashram grounds with a variety of musicians performing devotional songs from different regions of India playing various instruments. The songs included those of Tagore as well as bhajans of Mahatma Gandhi. Another highlight was an Oddissi classical dance by a Kriya disciple who thrilled the audience with her invocation to Mother Kali. Baba Prajnananandaji felicitated the artists and the evening concluded with delicious Prasad.